WARNING - PICTURE HEAVY
My first food post is finally up!
It's a really easy one for the whole family to do together and great for a naughty chocolate fix.
Ingredients
125g Soft Butter
300g Chocolate - Use a good quality dark chocolate for a rich and decadent result (70% minimum), kids may prefer milk chocolate which works too and much creamier than dark.
3 tablespoons golden syrup
200g rich tea biscuits
100g mini marshmallows
Icing sugar for dusting -
optional
Method
Melt the butter, chocolate and golden syrup in a saucepan. Once melted, put aside about 125ml of the mixture for later.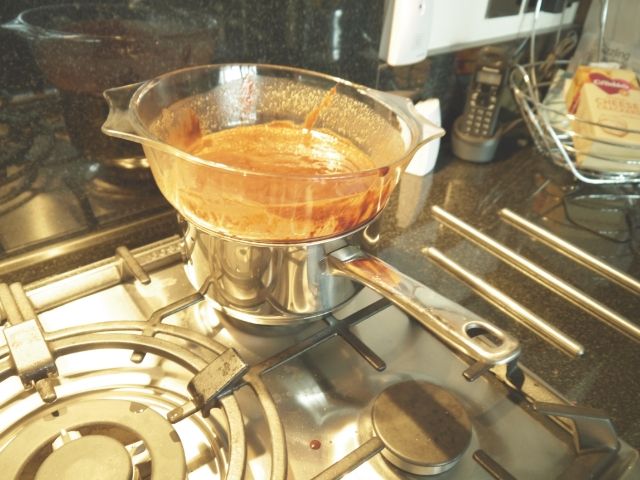 Put the biscuit pieces into a freezer bag and then bash them with a rolling pin. You want both crumbs and biscuit pieces so don't go too crazy!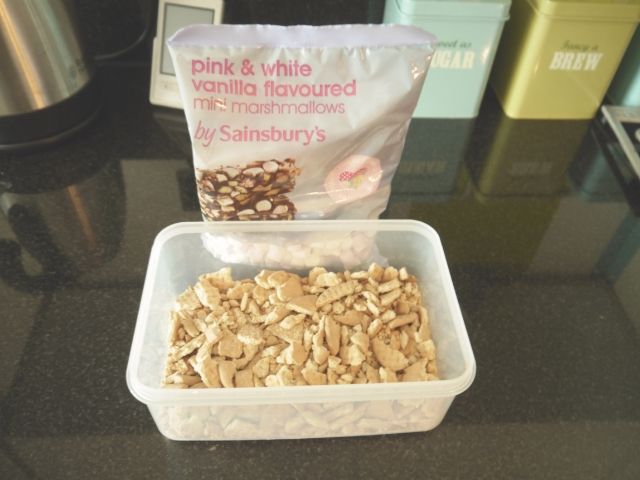 Fold the biscuits into the melted mixture then add the marshmallows and smooth down.
Now, get the reserved 125ml of melted chocolate, pour it over the biscuit/marshmallow mixture and smooth it down again.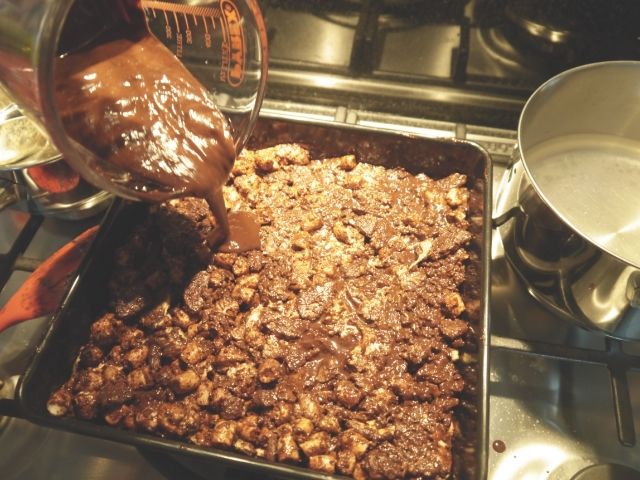 Now it's ready to go in the fridge. Keep it in there for about 2 hours until it's set then cut it up into either generous squares or little fingers.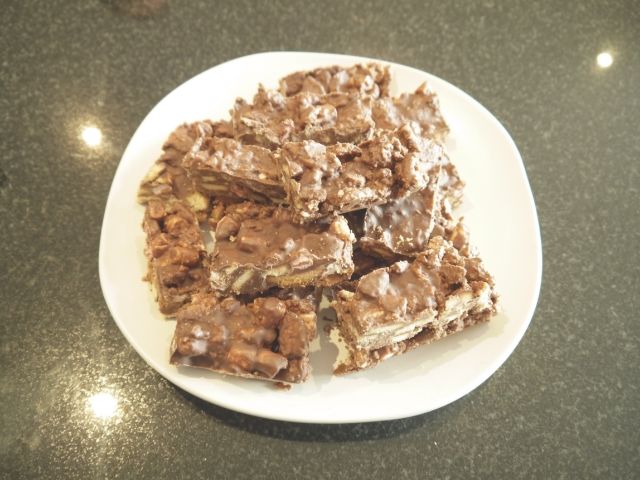 TIP: When cutting up, use a
warm
knife. I used a pizza cutter and nearly lost a finger.
Enjoy! Let me know if you have a go at making them - Mollie did :)